Photographica Pages
An online guide to collectable cameras and related stuff
---
21/4.5 Zeiss Biogon for Contax


The 21/4.5 Biogon mounted on a Contax IIa, with the standard 21mm finder No. 435.

Marketed in 1953, this was the widest lens Zeiss ever built for the Contax, and was the first lens for 35mm that had a 90 degree field of view. Some samples are marked as 21/4. It has a rotating collar around the rear element to protect it, which must be aligned with the red dot when you mount the lens.
There are no known variations of this lens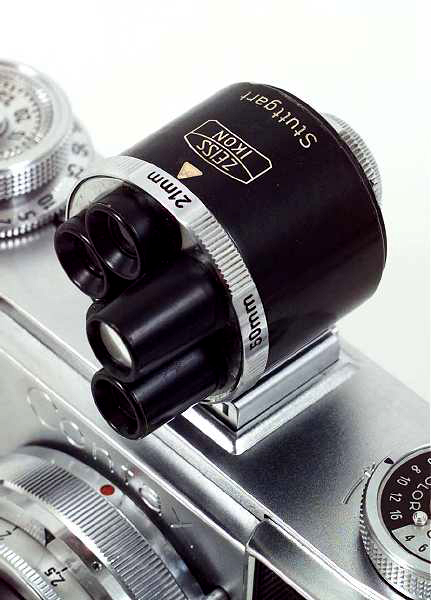 It could also be used with the turret finder No. 440.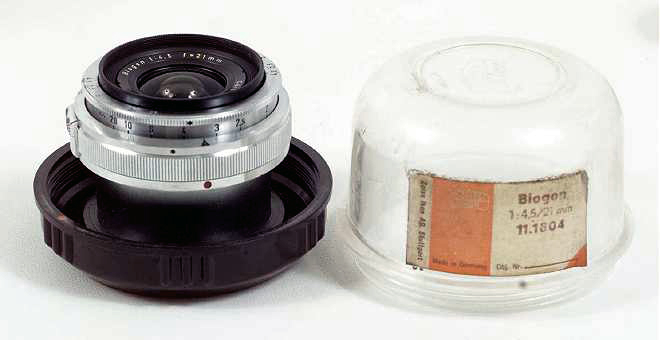 The lens, as provided in its bubble.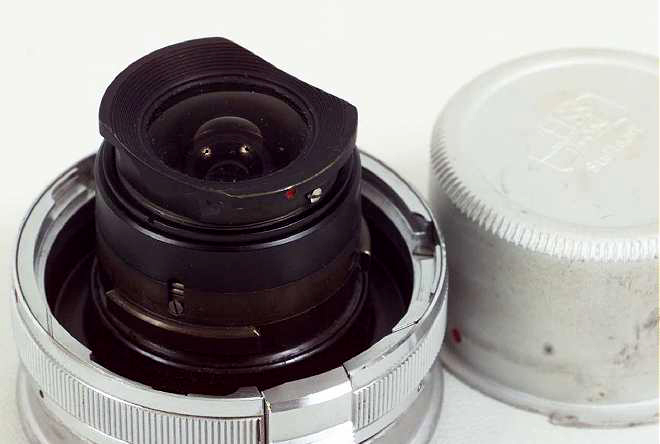 A look at the rear of the lens, including the rotating protective ring .