Photographica Pages
An online guide to collectable cameras and related stuff
---
300/8 Zeiss Tele-Tessar for Contax


One of the rare 300/8 Zeiss Tele-Tessar mounted on a Contax I.

The 300/8 Tele-Tessar K was part of the original ine-up of long lenses for the Contax. It was much smaller and lighter than the 300/4 Sonnar, although it too, is exceedingly rare. It was not rangefinder coupled as even at f/8, the rangefinder would not be accurate enough. All of them were built in direct mount, although the final version was occasionally remounted in a Flektaskop mount. All of them were finished in black paint over brass with nickel trim.
First introduced in 1934, it lacked the accessory shoe on the barrel for the finder.
In 1935 the shoe was added to a raised part of the lens to hold a special finder. Later that year the design was modified to rasie the shoe a little to clear the exposure meter on the soon to be released Contax III.
A few lenses were remounted and offered in Flektaskop mount in 1938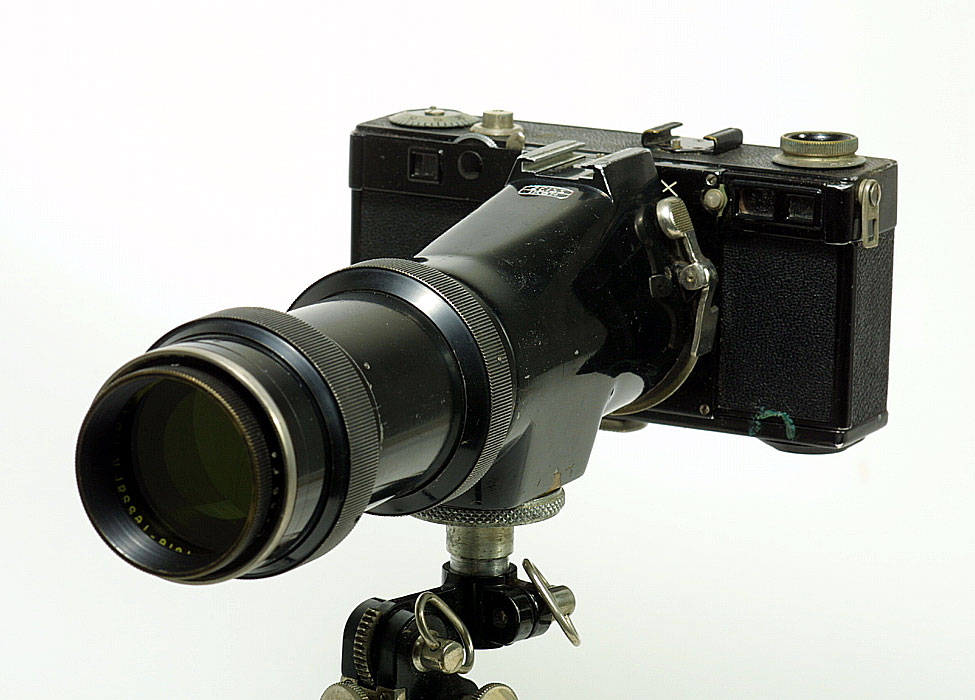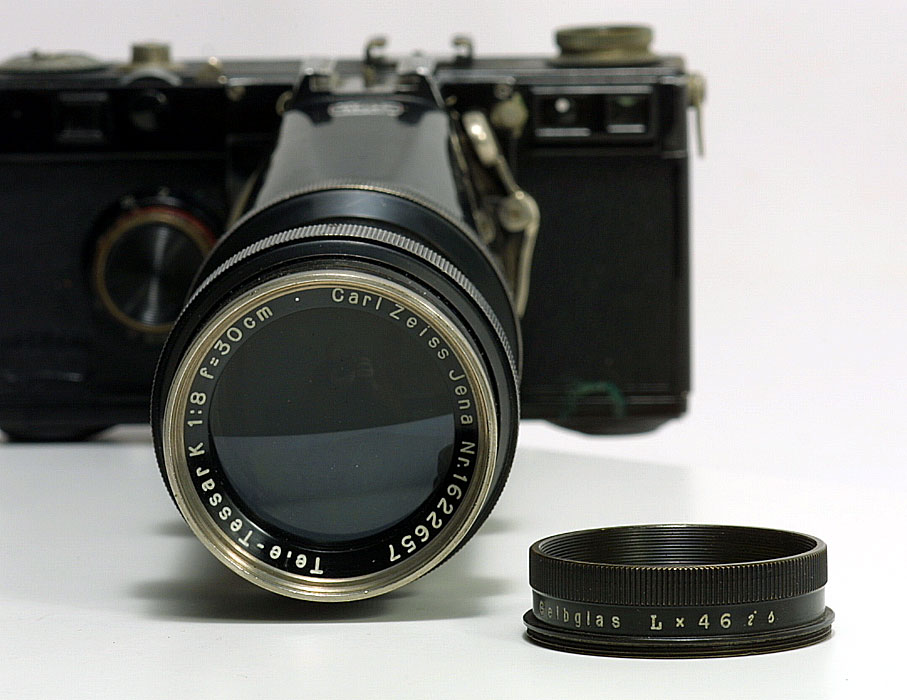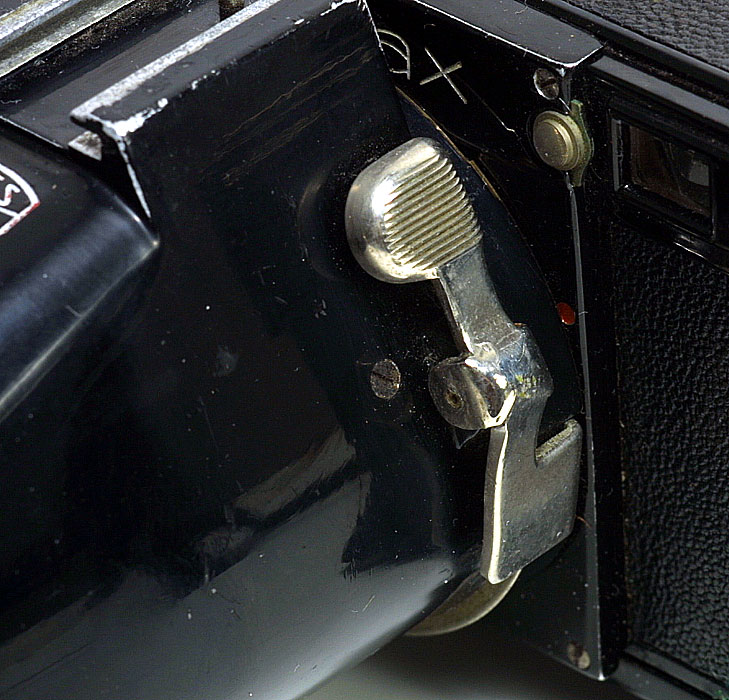 A close-up of the lens release mechanism.