Photographica Pages
An online guide to collectable cameras and related stuff
---
50/2.8 Zeiss Tessar for Contax


A black and nickel 50/2.8 Tessar in Contax mount.

The 50/2.8 Tessar was not one of the original lenses offered with the Contax, but it was available later in 1932. Initially it was a collapsible black and chrome lens that looked much like the 50/3.5 Tessar. It was not quite as sharp as the 50/3.5 Tessar, but had better edge illumination, or so I am told. The face of the lens was black with engraved, white filled lettering. The finish alternated from having a black face to ebing all nickel, and the lettering beingpaint filled engraving or embossed.
In 1934 the optics were changed. The front element was increased from 18.5mm to 19mm, and the rear element from 15mm to 18mm. This lens was again available in all nickel or nickel with a black face.
The finish of the lens was changed to chrome later in 1934. After serial numbr 1555401 all of them would be finished in chrome.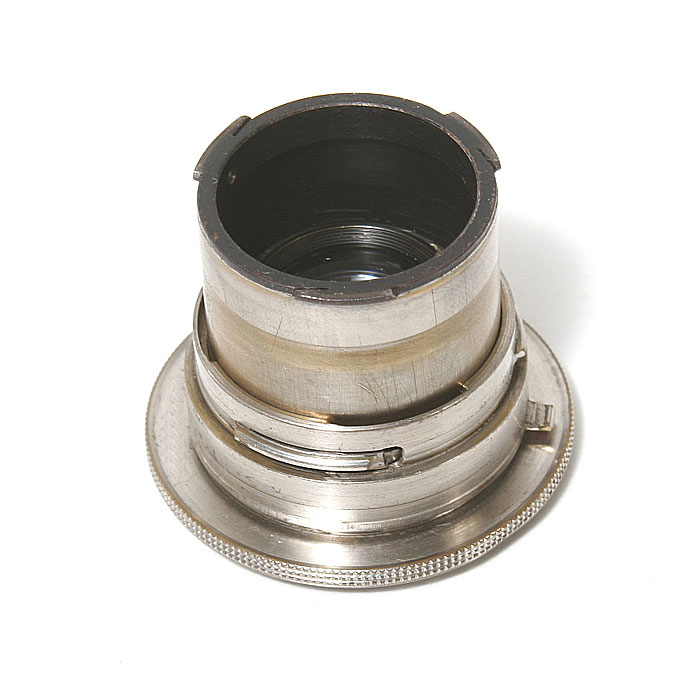 The rear of the above lens.