Photographica Pages
An online guide to collectable cameras and related stuff
---
Zeiss Ikon Ikoflex II (851/16)

The original model of Ikoflex became the Ikoflex I when the Ikoflex II was introduced in 1936. Given the product number 851/16, it was a move away from the rounded art deco style of the original Ikoflex, featuring a more streamlined rectangular shape, and introduced chrome trim to the line.
Initially the focus was controlled with a lever on the side, but this was changed to a knob in 1938. The camera featured an automatic film counter, and could be had with a 75/3.5 Tessar in Compur-Rapid, or a 75/3.5 Triotar in Compur (to 300). And even though I can find no mention of it in the reference material I have, it was avaialble at least for a short while with a 80/4.5 Novar in Klio, as I have photos of one!
This model was basically renamed as the Ikoflex I in 1939.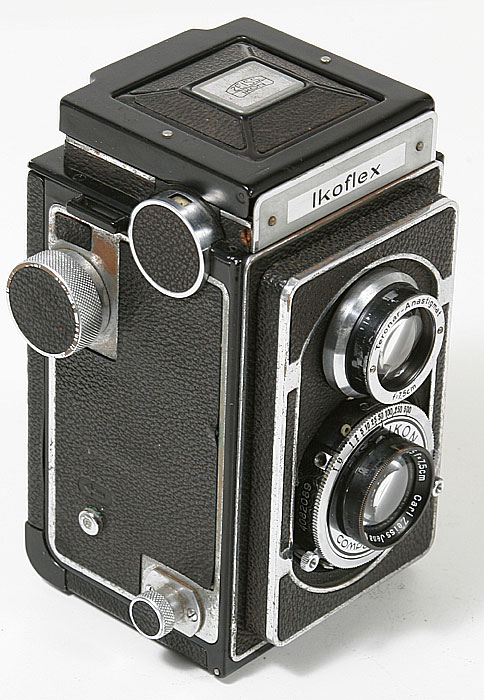 The lever focus Ikoflex II.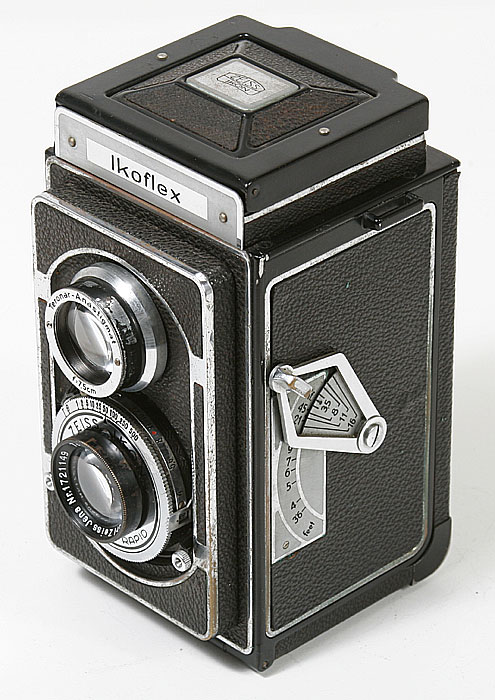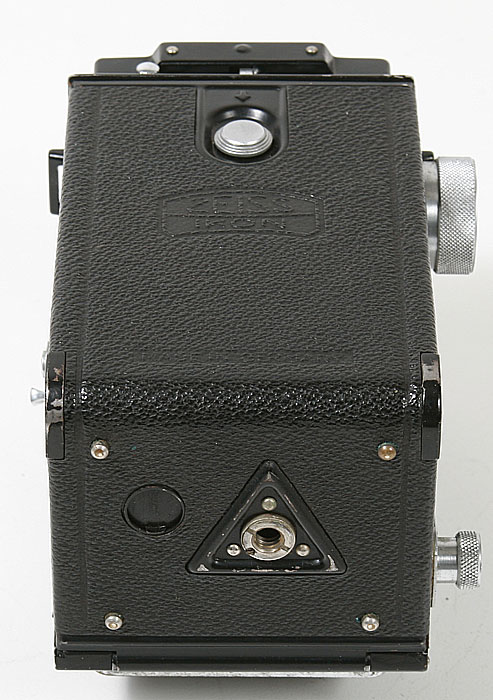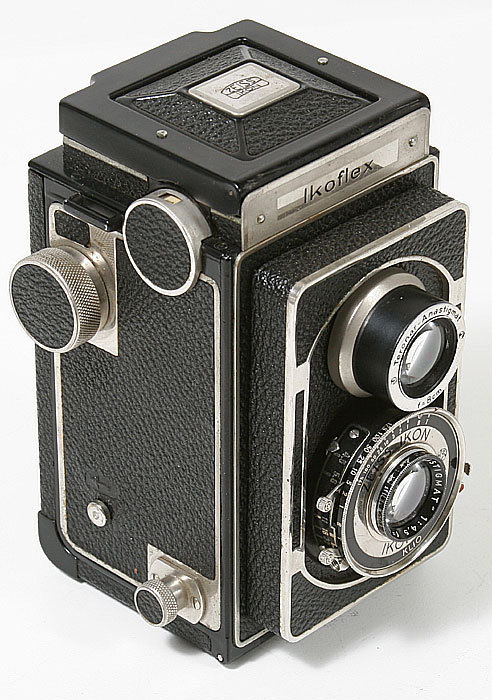 An example with 80/4.5 Novar in Klio.