Photographica Pages
An online guide to collectable cameras and related stuff
---
Zeiss Ikon Ikoflex Favorit

The final Zeiss TLR design was the Ikoflex Favorit. It was introduced in 1957, and was a cross between the features of the IIa and the Ic. It had the metered viewfinder like the Ic, but with the control wheel layout like the IIa. Lenses are 75/3.5 Tessar in Synchro Compur MVS. The exposure meter is coupled to an LVS system.
Like the Ikoflex Ic, the meter cell is hidden behind a door where the nameplate would normally be above the lens, and the meter needle reads out underneath the ground glass in the finder. The product code was 887/16, and it was discontinued in 1960.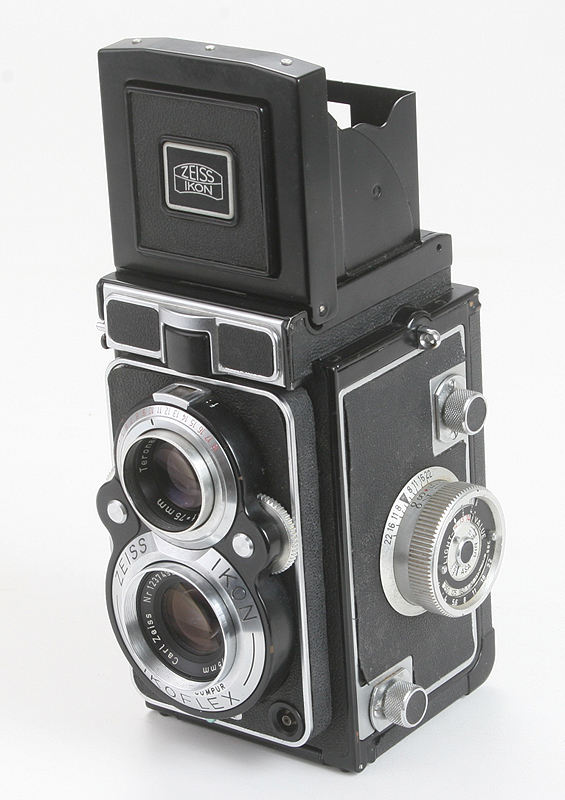 The Zeiss Ikoflex Favorit.