Photographica Pages
An online guide to collectable cameras and related stuff
---
Zeiss Ikon Ikoflex I (2nd model)

The second version of the Ikoflex was given the same model number as the original model, 860/16. It is very similar to the later knob focus version of the original Ikoflex II.The nameplate is chrome with the name Ikoflex in chrome letters in a black rectangle.
The early version of this model has a round protuberance on the top of the wind side that houses the double exposure prevention mechanism with the warning window on the top. Later this was removed and it was given a film counter. It was produced from 1939-51. Lenses offered were 75/3.5 Tessar and Novar in Compur, Klio and Pronotor-S shutters.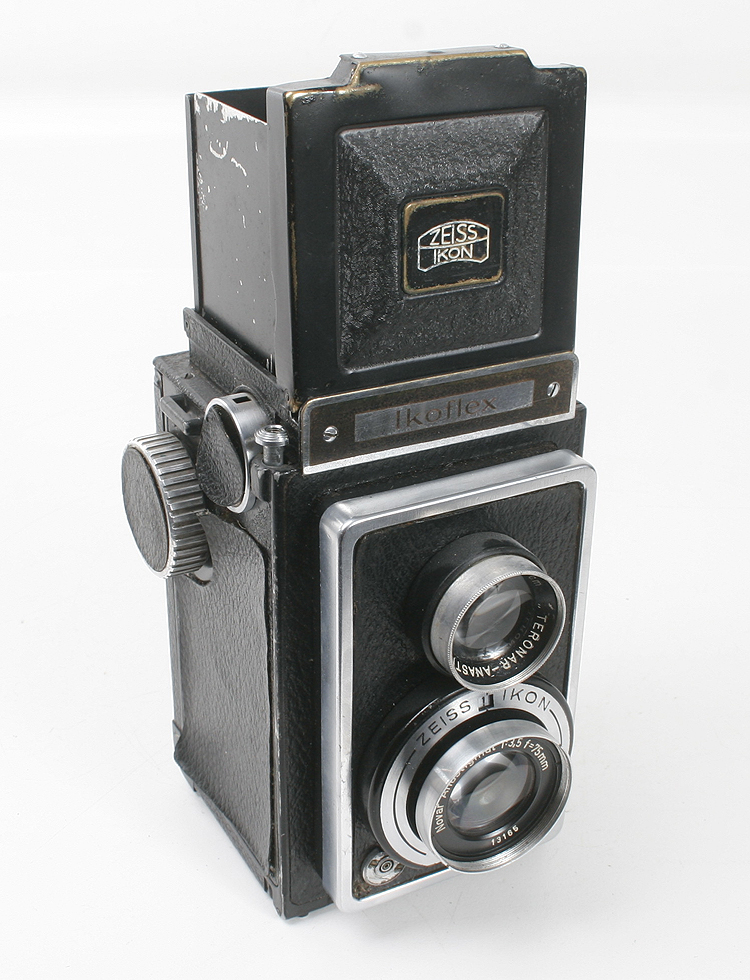 The earlier version of the second model Ikoflex I.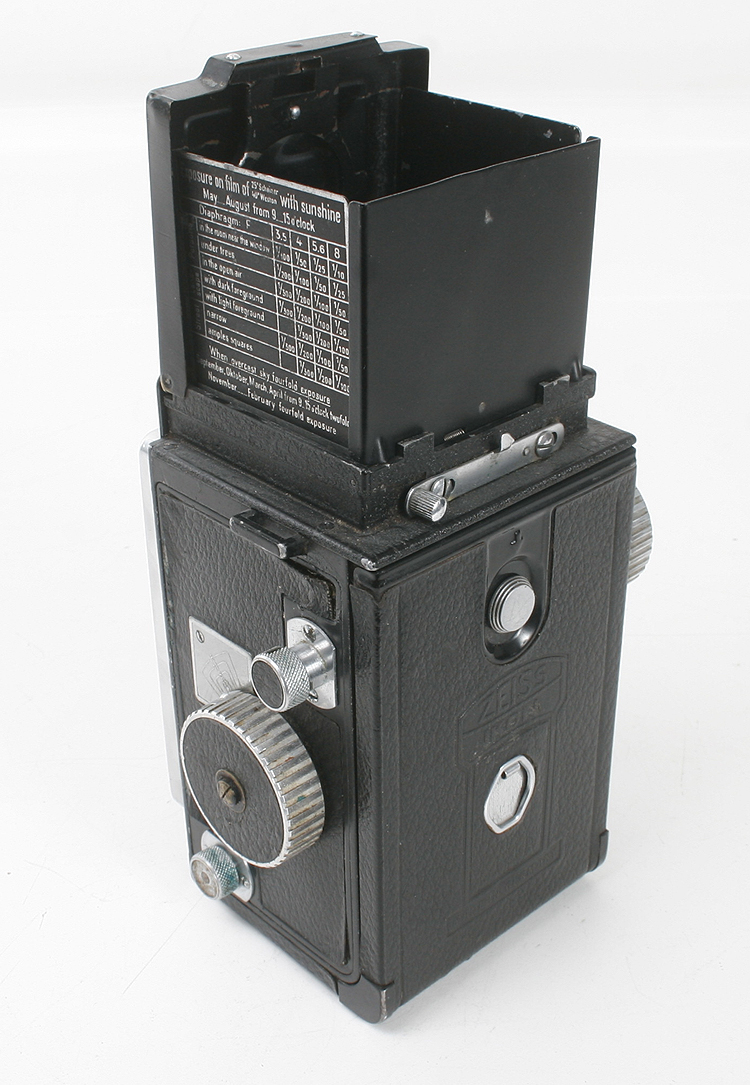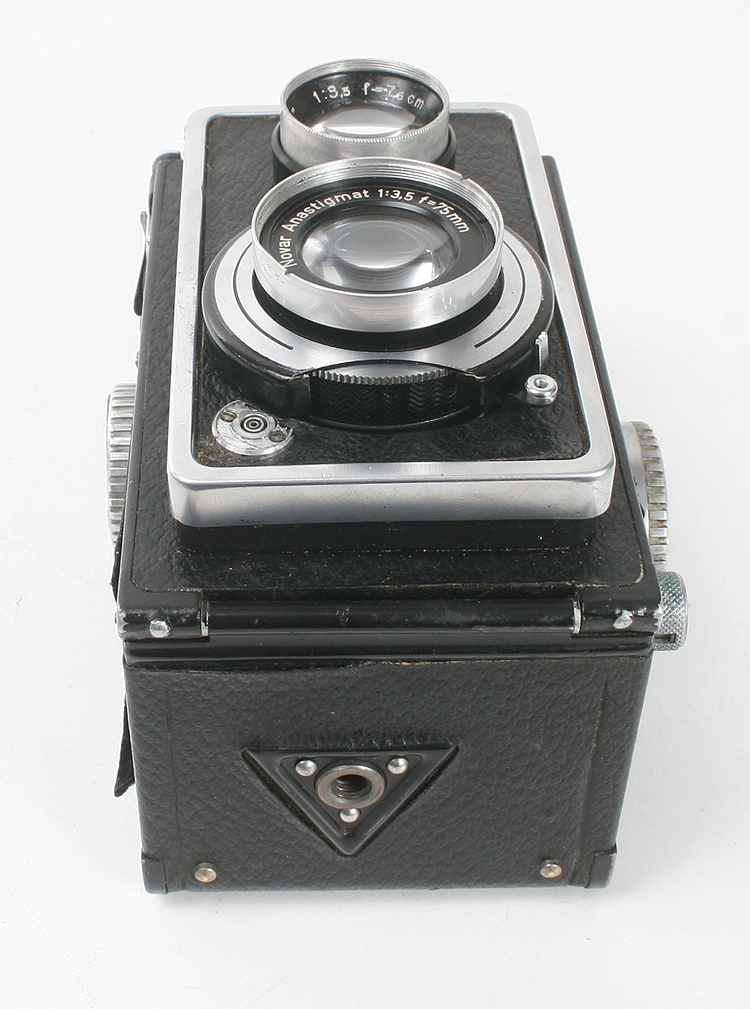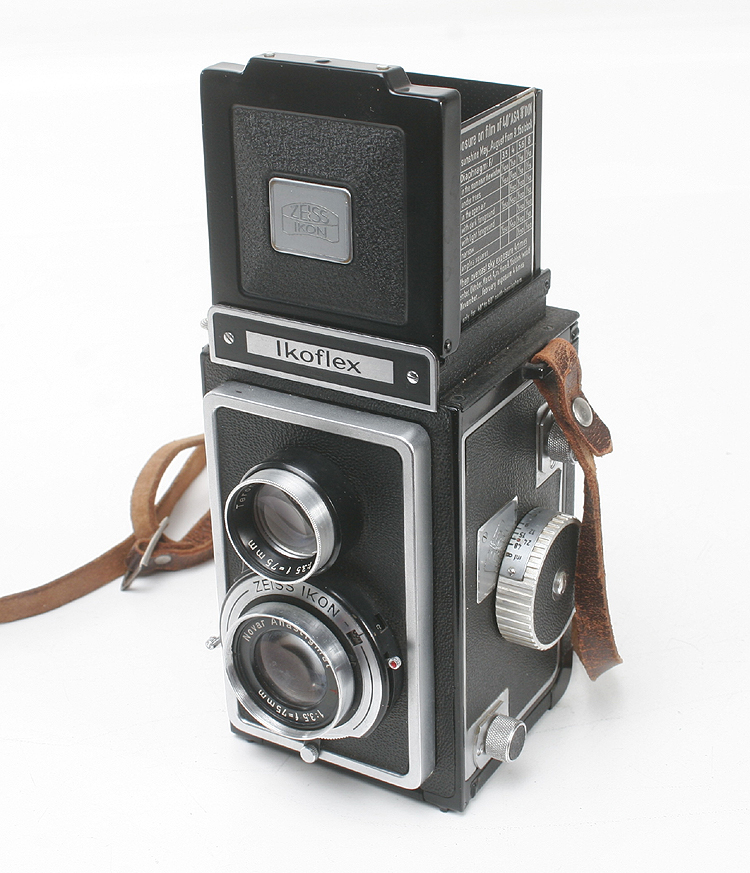 The later version of the second model Ikoflex I.