Photographica Pages
An online guide to collectable cameras and related stuff
---
Zeiss Ikon Sonnet

The Sonnet was originally a product of Nettel Camerawerk, and was continued after Nettel merged with Contessa to form Contessa Nettel in 1919. It appears that only the tropical version was carried over into the Zeiss catalog, And it was listed until 1930.
The Zeiss Sonnet was built of teak, with brown bellows and brown leather covers both the front and rear doors. It was available in two sizes, the 303 (4.5 x 6cm)and the 303/3 (6.5 x 9cm). Lenses fitted were 4.5 Dominar or Tessar, or 6.3 Novar, in Compur shutter.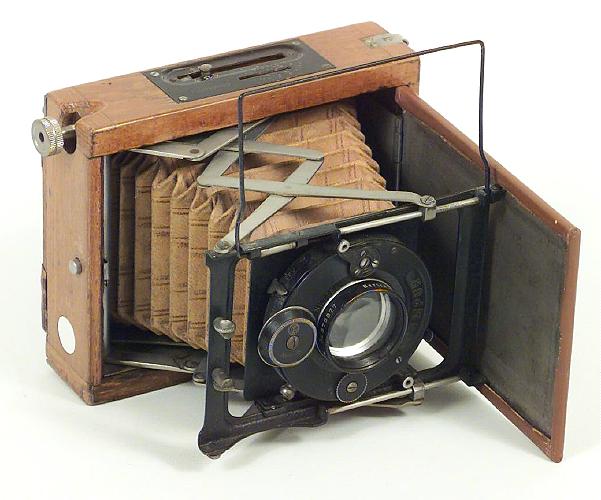 The Sonnet 303/3, this is a Contessa Nettel version. The door leather has been replaced.