Photographica Pages
An online guide to collectable cameras and related stuff
---
Zeiss Ikon Suevia

Contessa Nettel marketed the Suevia as far back as 1919. When they merged with Goerz, Ernemann and Ica in 1926 to form Zeiss Ikon, the Suevia was taken out of production. Remaining stock was marked with the Zeiss logo, and sold off. The Suevia was dropped from the catalog in 1927.
The Suevia is a 6.5 x 9 folding plate camera, the body constructed of leather covered wood, with a single extension bellows. The Suevia was available with Nostar 6.8 or Contessa Nettel Periskop f/11 lenses in a 25-100 Derval shutter.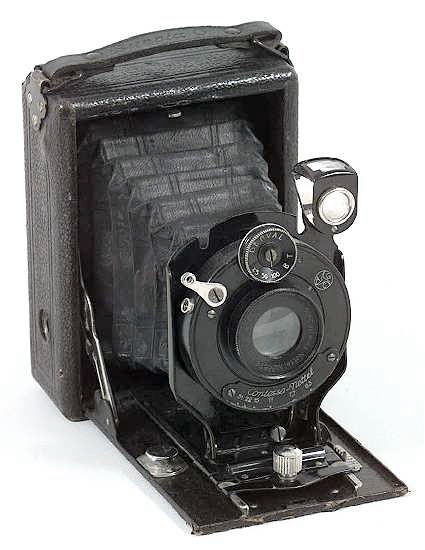 A Contessa Nettel model of the Suevia.