Photographica Pages
An online guide to collectable cameras and related stuff
---
Zeiss Ikon Contaflex Prima

The Contaflex Beta was replaced by the Contaflex Prima in 1959. Like the Rapid, it accepted the interchangeable film magazine, and had the wind lever and built in accessory shoe. It retained the 45/2.8 Pantar lens with interchangeable front cell. The name was engraved in a very stylish script (like the Rapid), which made for an atractive looking camera.
The front cell could be replaced with a 30/4 and a 75/4 Pantar, as well as the Steritar D.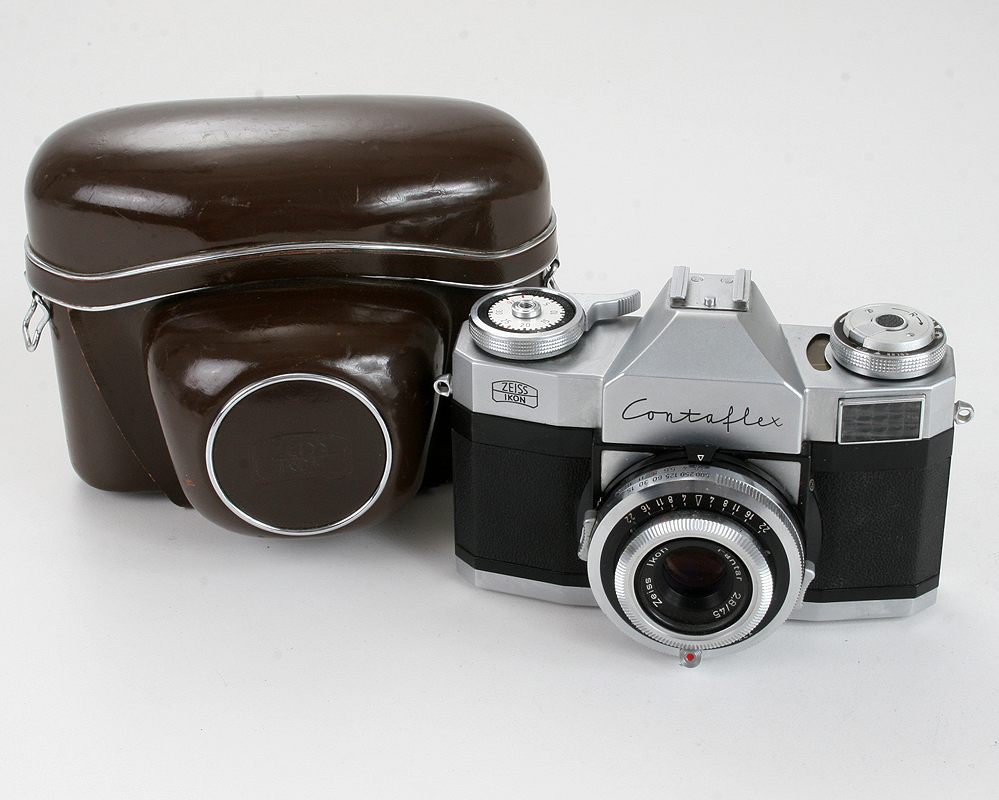 The Contaflex Prima with it's everyready case.